Leeuwin Civil
Scott Smith:
"I received a call from Mark the owner of Leeuwin Civil in August 2018, to request assistance in the development of an Integrated Business Management System in preparation for certification to ISO 9001, 14001, 18001 and 4801I worked with him and his Senior Projects Manager – David Evans to develop tailor made systems to increase the company's efficiency and HSEQ management. Leeuwin Civil completes major projects for utility owners and developers in the South West of Western Australia, and ISO Certification has opened some massive doors for the company to grow and increase its revenue and market footprint. We are currently working on increasing the company's systems, in preparation to transition from the 4801 and 18001 certifications to ISO 45001:2018."
David Evans: Senior Projects Manager
"In August 2018 we engaged Scott to assist in developing our systems in preparation for Third-Party ISO Certification for Safety, Quality and Environmental management.
He worked with myself to document and implement our company's systems, ensuring they were easy to allow allowing employees to understand and utilize these systems.
Scott was easy to work with and assisted us in achieving our goal of ISO Certification. He continues to be available for assistance in maintaining and improving our systems which is a credit to himself and his business to deliver excellence in his field of work.
We would highly recommend S J Auditing and Consulting to any business looking for assistance to achieve ISO Certification, or maintain their current systems."
Mobecrete
Scott Smith:
"In early 2018, I commenced working with Mobecrete to assist them in writing and implementing an ISO System in preparation for Quality, OH&S and Environmental management certification. This was an extremely interesting project, allowing me to travel into the Pilbara, and experience first hand what the manufacturing and delivery of concrete looks like, and the risks is poses. I worked closely with the management team in developing processes and goals around the company's operations, until full quad-ISO certification was achieved in September 2018. I continue to work with Mobecrete's team conducitng regular internal audits to verify the effectiveness of their systems."
Fiona Kelly – Project Administrator
"We engaged Scott at S&J Auditing and Consulting to help us achieve Quad ISO Certification for our HSEQ Systems and found his service exceptional. We are very satisfied with the final result and would highly recommend him to any business seeking similar consulting services"
Tank & Vessel Engineering
Scott Smith:
"I was approached by Tank and Vessel Engineering in mid-2018 about assisting the company with a new quad ISO Management System. I worked closely with the owner, Systems & Administration Manager and other senior management to develop an Integrated Business Management System, ready for certification to ISO 9001:2015, ISO 14001:2015, ASNZS 4801:2001 and OSHAS 18001:2017, which we achieved in November 2018. I continue to work with the company and assist them maintain their systems to pursue continual improvements."
Anusha Dassanayake – Systems & Administration Manager
"I worked with Scott Smith of S & J Auditing and Consultancy towards getting ISO accreditation for Tank and Vessel Engineering (WA) PL who helped us to achieve our goal within a short time frame.
Scott is a consummate professional with a great presentation style who is continuing to assist us in our internal auditing as well as our ISO audits annually. He is a pleasure to work with and I would recommend him to anyone seeking ISO accreditation or auditing of your company processes without having to spend too much and having to implement complicated systems."
Signhere Signs
Scott Smith:
"I was approached by Russell Friedman the owner of Signhere Signs in early 2020 about the company's requirement for ISO 9001 certification. I worked closely with Russel to capture the company's quality and production processes around their manufacturing and installation of custom-made signage. The company's ISO 9001 Certification Audit was conducted in March 2020, and they passed with flying colours, and are now enjoying the benefits to new opportunities derived from certification."
Russel Friedman – Owner
"This was such a good and easy process with Scott. I highly recommend him for anyone seeking ISO 9001 Certification."
TESTIMONIALS
ADCO Group engaged Scott at S & J Auditing and Consulting in August 2017 to guide us in the development of our Integrated Business Management System with the aim to attain Quad Certification. Scott's knowledge and real-world approach to HSEQ management and continual support throughout the process helped us to develop and implement a streamlined, easy to manage system in just over 2 months and we were able to obtain Quad Certification in November 2017. We had a fantastic experience working with Scott and I would without hesitation recommend Scott and S & J Auditing and Consulting to anyone looking to improve their business and/or obtain and maintain certification.
Noelle Desvaux de Marigny
HR & HSEQ Manager - ADCO Group
We engaged Scott from S & J Auditing and Consulting late last year to improve our systems and move forward in our business operations. Since we engaged his services he has become part of our family, providing advice and support beyond what you generally get from consultants. Scott started by conducting a gap analysis and SWOTs with key business personnel, and from there on in, he was very open about where the improvements were required and the levels – major through to minor. If you are seeking a genuine service to improve your business Scott from S & J Auditing and Consulting is the way to go.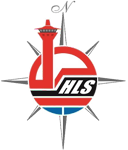 Ken McCorry
Owner - Hedland Launch Service
The system implementation and guidance Scott from S&J Auditing and Consulting provided to get our ISO9001:2015 certification was streamlined, focused and easy to understand. I would recommend Scott for a no nonsense, proactive approach to make things happen in the Quality Management Systems world.
Clay Williams
Quality Manager - QSM Fabrication
ISO Certification is something we have always aspired to, but we have always found it too expensive and daunting. Scott at S & J Auditing and Consulting has delivered an excellent system at a fraction of the price we expected. I just wish we had got him on board earlier!
Robin Johnston
Owner - Success 5 Engineering
Melchor engaged Scott at S & J Auditing and Consulting to guide us through the process of obtaining Quad ISO Certification. Scott worked to understand our business and integrated with the team extremely well. He has a practical approach to HSEQ and the entire audit process, and we found Scott to be a valuable member of the team who set out to obtain our accreditation and succeeded.
Shane Jones
Managing Director - Melchor